Back To Blog
Get your measuring tape out! Measuring the garage well before ordering a new door is crucial. There is nothing more frustrating than ordering the wrong size garage door. What will you do? Although most manufacturers produce standard sizes doors, you will never know if you need a special order until you know the size of your opening and all distances in the garage. There is a reason why manufacturers make doors of different sizes apart the regular ones. Some spaces are too narrow or have low ceilings. It will be easier if you already have a roll up installed and you just want to replace it with another new one. In this case, you can just measure the door. In a different case, it will be much more difficult.
Decide on the door or get measurements first?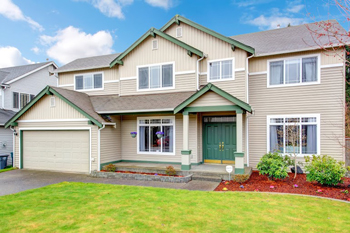 The bad news is that measurements should be taken depending on what kind of door you will get. The good news is that the basic things you should know is the size of the opening (height and width), the size of the internal headroom (the space over the opening till the lowest part of the ceiling) and the size of the two side parts. You always take these measurements from the internal part of the garage and you will need to measure the size of the driveway only if you are planning to get up and over doors.
When you measure to get an overhead door, you must also check the size of the backroom (from the opening till the back wall) since these doors will open along the ceiling all the way back. With roll up garage doors, you must give attention to the height of the garage since some space is required for the unit where the curtain coils up. Things might get a little complicated since your priority is to measure well the garage and then decide which door type you can get. You can make your life easier by aiming at getting overhead sectional doors, for example, and measuring in accordance with their needs. If you don't have the space, try another option. The elimination process is always a helpful solution.